Exclusive Ready4Takeoff Services
Although we are a young team, some of us have been working in the sector for more than twenty years and we are aware of the needs you may have. Leave it in our hands.
Book a flight in a private jet
Your business or family trip by private jet to the destination you want and at the time that suits you best, avoiding boarding queues and through exclusive VIP access.
We put at your disposal the private jet that best suits your travel needs. You can choose from a small plane to short-haul destinations where you can work or relax while heading to your destination. Even the most luxurious long-range corporate aircraft capable of flying between continents without the need for stopovers in which you can if you wish to spend the night while traveling.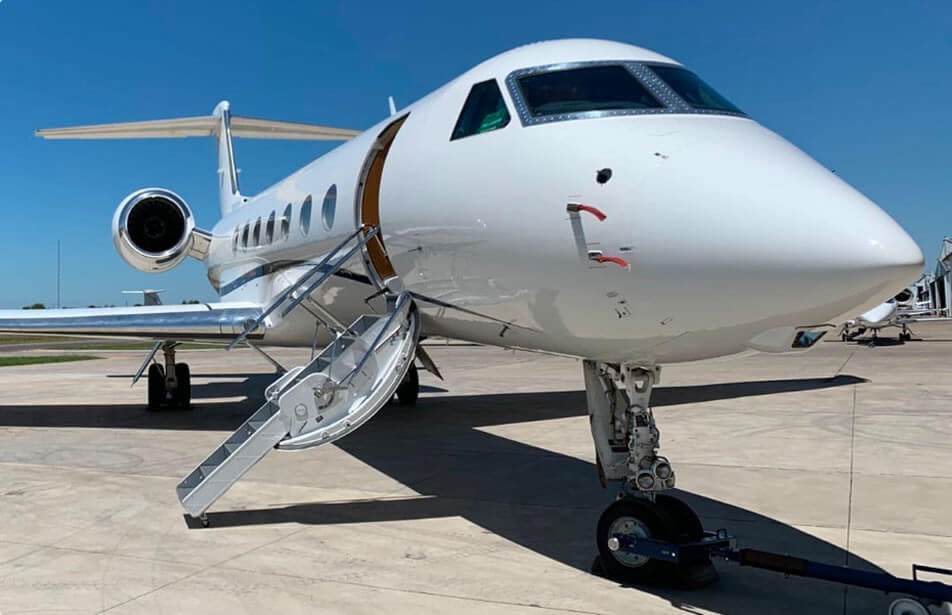 You will get to the other side of the world in perfect condition to start a business meeting or a well-deserved vacation.
You can choose among the most modern corporate aircraft the one you like the most and that suits your needs, with all the comforts that some of them offer, such as private rooms to rest, a meeting table and all the most advanced entertainment and connectivity solutions, for that at all times you can do what you want, rest, work or watch a movie. We provide you with the possibility of having the most suitable aircraft at all times.
Ready4Takeoff manages your business or family trip from start to finish through our specialized staff that is available at any time. The Ready4Takeoff team is made up of professionals with long experience in corporate aviation, who know at all times what you may need during your trip. If you wish, we can also accompany you during your flights to offer you solutions in real time in case you need to make changes to the schedule, itinerary or duration of your trip, as well as anything else you need.
We have agreements with the most prestigious corporate aviation companies worldwide. Ready4Takeoff will organize your flight so that you only have to worry about being at the airport ten minutes before the time you choose for take off.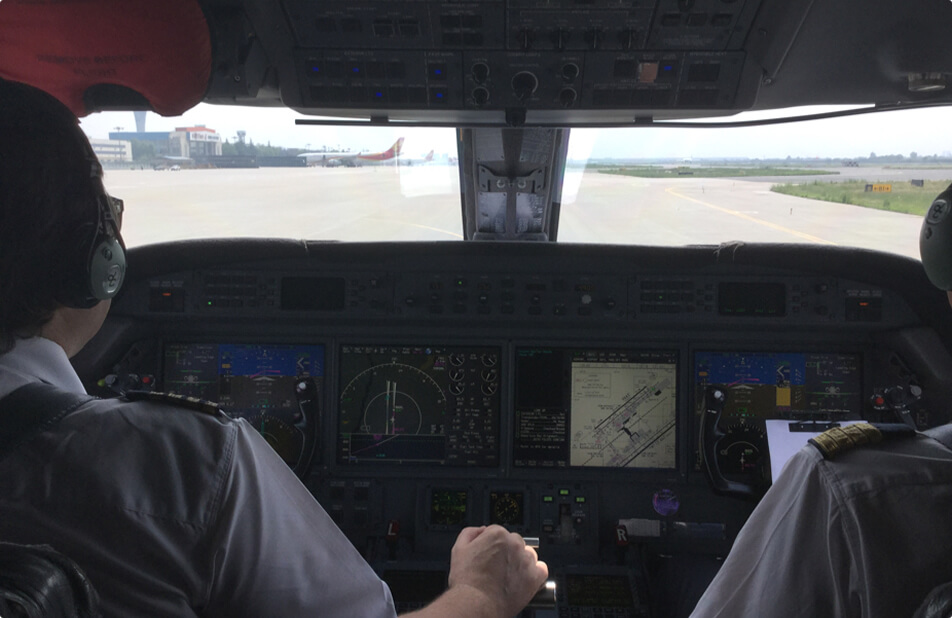 Language proficiency level training
We offer the possibility to all pilots and drivers in Galicia to take your periodic language proficiency exam as well as any other professional from anywhere who wants to take the exam with us and take advantage of the day to enjoy a good meal.
We also offer you our preparation course, to practice and refresh our English the day before the test led by a native professional from the world of aviation.
You also have at your disposal an intensive 4-hour course in the morning, before the exam.
We are in the LT51 business center, modern facilities located just 5 minutes from Alvedro airport.
If you do not live in Galicia, you can arrive by air, get examined, enjoy an appetizing meal and return to your home address all the same day.